Lake Athabasca
With an area of approximately 7,770 km2—larger than all of Metropolitan Toronto—Lake Athabasca is the fourth largest lake entirely within Canada and the third largest lake in the Mackenzie River basin. Approximately 30% of Lake Athabasca lies within Alberta, while the remainder is in Saskatchewan (Prepas and Mitchell 1990). While the lake has an average and maximum depth of 20 m and 124 m, respectively, the Alberta side of the lake is considerably shallower, with a maximum depth of 16 m (Prepas and Mitchell 1990). The maximum length of Lake Athabasca (from east to west) is 283 km, while the maximum width is 50 km.
Fort Chipewyan is the only major settlement on the Alberta side of Lake Athabasca, while Camsell Portage, Fond du Lac, Stony Rapids/Black Lake, and Uranium City are the major settlements on the Saskatchewan side of the lake. Road access to Lake Athabasca is limited on the Alberta side to winter roads from Fort McKay and Peace Point (accessed from Fort Smith). Fishing, hunting, and trapping are important economic and subsistence activities for many residents of Fort Chipewyan; Lake Athabasca supports both a domestic and commercial fishery. Lake Athabasca and the Peace-Athabasca Delta are internationally known for their ecological importance. Wood Buffalo National Park, which includes 80% of the Peace-Athabasca Delta, supports the world's largest herd of free-roaming bison, while the Athabasca Dunes Ecological Reserve protects a wilderness area with active sand dunes, rare plants, and habitat supporting migratory waterfowl.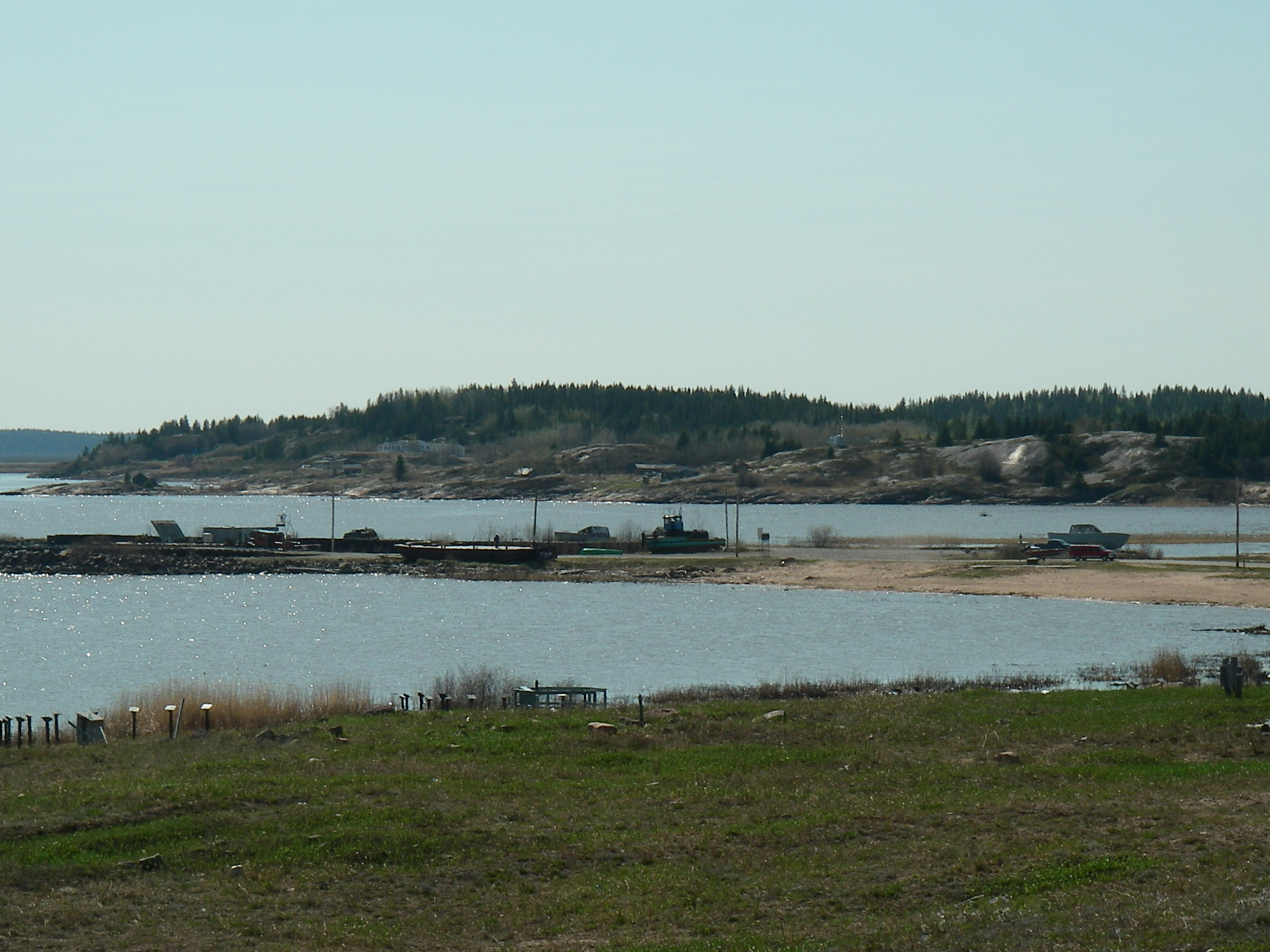 Fort Chipewyan, on the shore of Lake Athabasca.